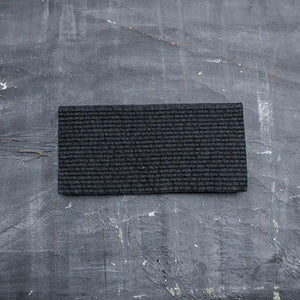 Breeze through everyday kitchen tasks with this Swedish dishcloth. Made from FSC-certified plant-based cellulose fibers and cotton, this 100% natural, nontoxic and compostable sponge cloth is a household staple in Scandinavia.

Each thin cloth expands to become soft and pliable when wet and holds 15 times its weight in water or liquids, making it highly absorbent and useful when washing dishes or cleaning up spills. Plus, it's perfectly safe to use them with a full range of cleaning products and wash them over 200 times.
It can replace the use of up to 17 rolls of paper towels and can be composted easily which makes it the most economical and zero waste solution! 
Care:
Can be cleaned in the washing machine or in the top rack of the dishwasher
Hang over the faucet or lay flat to air dry

To remove stains instantly, use Stain Removing Soap Bar or Solid Dish Soap and rub under running water
Details:
Made in Sweden

Dimensions: 8″ x 6.75″ x 0.1″
FSC Certified: Wood material is harvested from a sustainably managed forest, meaning that it's eco-friendly and sustainable